This is Rodin's Hand of God. I saw it at the Met yesterday. I was wandering the hall where a number of Rodin's small marble sculptures rested, like Orpheus and Eurydice.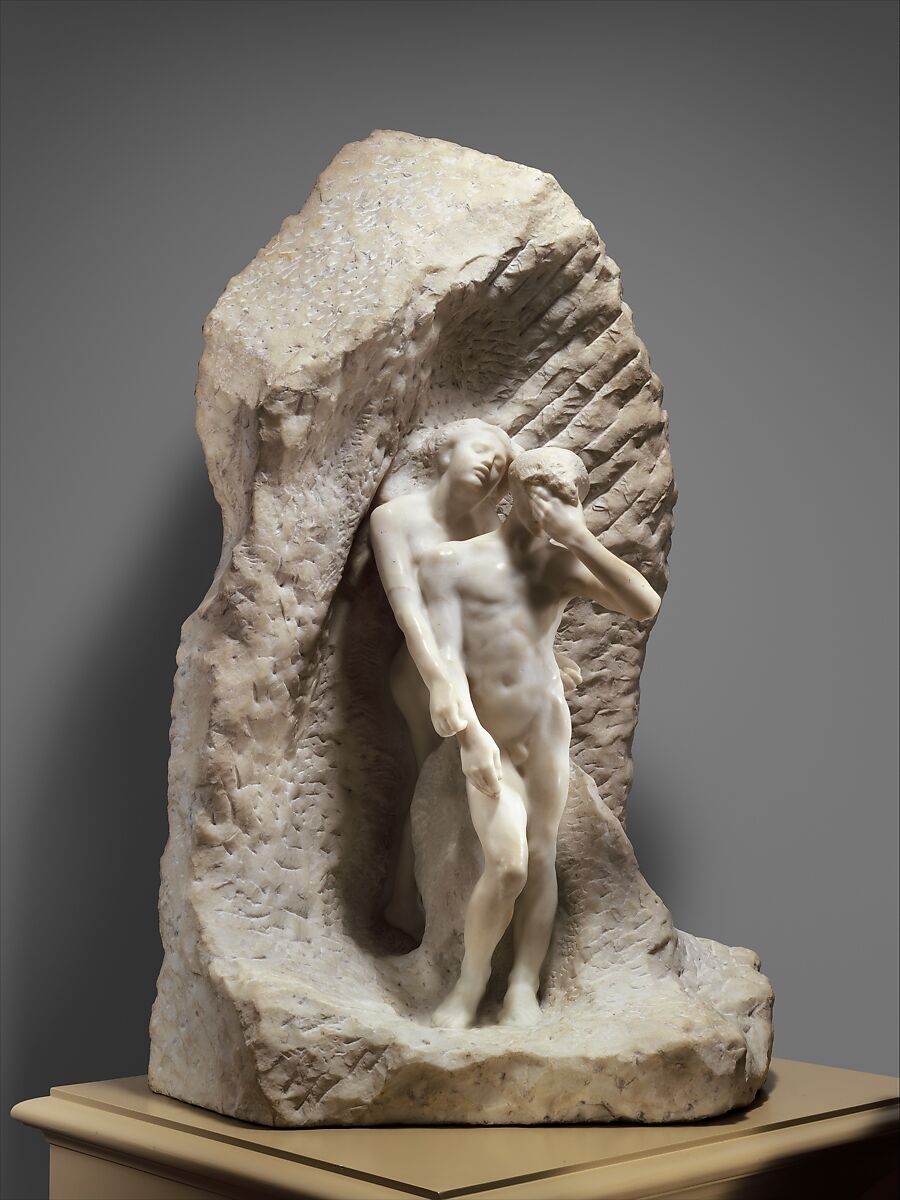 It is so tender so delicate.
It reminds me of cave painting or carving something in situ (like the Bamiyan Buddhas).. like this is a study for that site specific piece – that art has location – it has a domus like the stars have a house. This can be the aura of the original art work – that the art work loses in mass reproduction (Bejamin)
I knew immediately that this second sculpture was Orpheus and Eurydice from the hand over the eye – and the hand of god reminded me of Michelangelo's sistine chapel.
These are stories, narrative- things that my paintings currently lack. I see objects -these delicately carved shapes, the play of light and shadow, and it is beautiful. But then I recall the story and I am delighted… is that my ego. Is narrative an ego addiction?